How do I know when to complete my Rising Stars for ME application?
At the end of March, all programs with active 
Quality for ME
 certificates were issued new 
Rising Stars for ME
 certificates. The expiration date appears on the certificate (example below).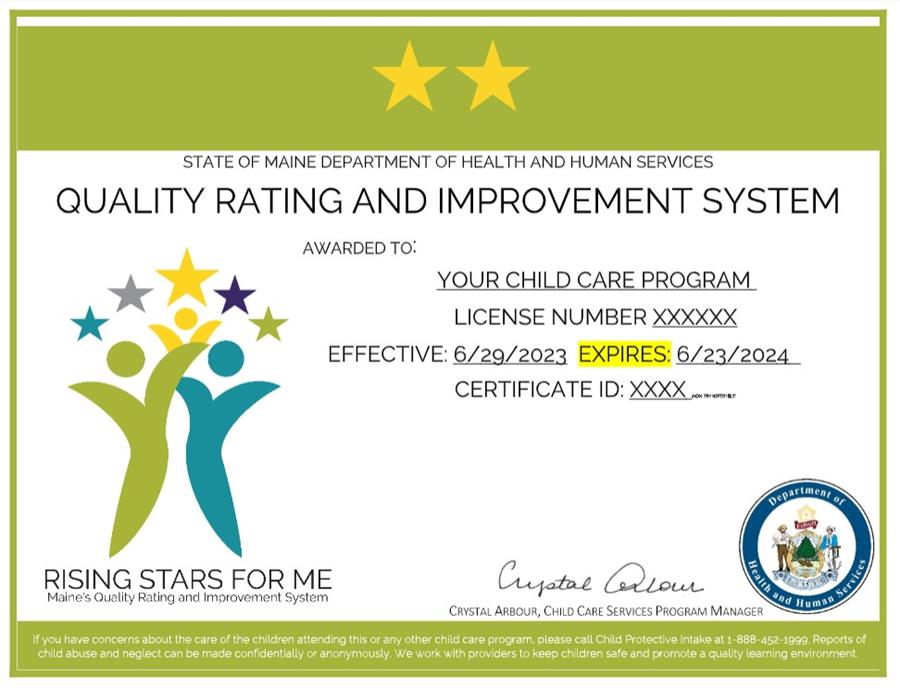 If your program was active with Quality for ME in March 2023, but did not receive a new certificate, please email your license number to amber.taurasi@maine.gov for your expiration date.
Note: the expiration date on your Quality for ME Step Certificate and Rising Stars for ME will NOT be the same. Dates have been adjusted to align with license expiration dates or to provide a minimum period of time to apply.