Maine Roads to Quality Professional Development Network has created a statewide system to offer technical assistance (TA) services to early childhood and out-of-school time programs working to improve program quality. The TA System supports the reflective processes that practitioners need in order to apply the theories and information learned through education and/or training to improve or sustain best practices. Our District Early Childhood and Youth Coordinators can support you and your program with a wide variety of services.
Learn more about how the pieces of our TA System relate to each other below!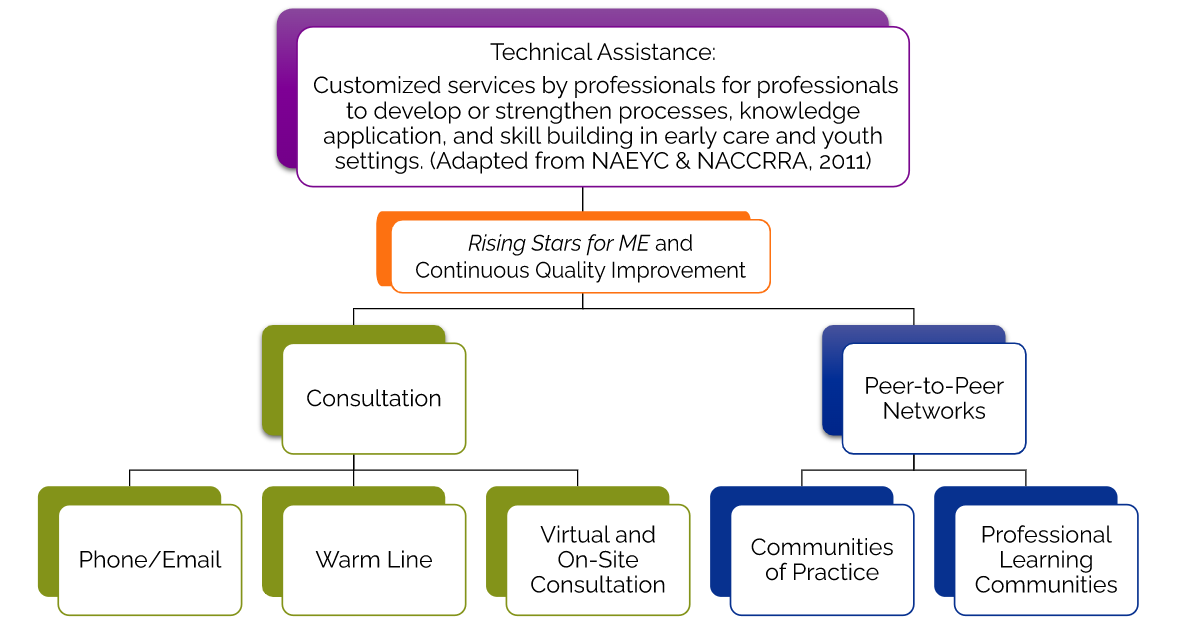 Virtual and On-Site Consultation
Professional Learning Communities
Need more information about our TA services?
Contact our Technical Assistance manager by sending an email to lee.lingelbach@maine.edu, or click the button below!