Who can join the Registry?
There is a place for all early care and education and out-of-school time professionals on the Maine Roads to Quality Registry. You can join if you:
Work in a center of any size, own a family child care home, work with children in an out-of-school time setting, or care for children as a license exempt (LE) provider
Are new to the field or have many years of experience
Provide direct care or provide staff supervision
Teach children or teach teachers
Own a for-profit program or administer a nonprofit program
Provide services to families or deliver developmental therapy or special education services
Work at Child Development Services
Work in a public school
Why should I join the Registry?
The Registry is an efficient system to keep track of and package your ongoing education and training. It provides you with a resource to share with current or future employers or when applying for a formal teaching license, educational technician authorization, or other credential. Through your participation, you help to shape a more professional image for this field.
As a Maine Roads to Quality Registry member, you will receive:
The Maine Roads to Quality Registry Certificate: The Maine Roads to Quality Registry recognizes experience, training and education. When you join the Registry, you complete an application with supporting documentation including past work history, training completed in the past five years and proof of relevant credentials that you have earned. Your level on the Career Lattice is calculated based on this information. You will receive a Registry Certificate that identifies your current level on the Career Lattice. As you gain additional experience, training, or earn a credential, you update your Registry record and receive a new certificate. Your Registry Certificate is visible proof that you have a commitment to professional development in the early care and education field.
A Maine Roads Professional Development Profile (PDP): Your Maine Roads Professional Development Profile is a record of your education and ongoing training since you joined the Registry. Your PDP is an excellent tool to document that you have met training requirements for: Child Care Licensing, national accreditation, obtaining a CDA (through participation in the Maine Roads Core Knowledge Training Program), and possible college credit.
What is the cost to join the Registry?
There is no fee to join the Registry.
Am I required to join the Registry?
In Maine, Registry membership is required for those in the early care and education or out-of-school time fields if:
1. You are an employee in a Child Care program that is licensed in the State of Maine.
OR
2. If you are a licensed exempt Child Care provider in the State of Maine that serves children and families receiving Child Care Development Fund (CCDF) subsidy in your home.
Is it okay for my supervisor to sign me up on the Registry?
Registry membership belongs to the individual, so while it is okay for your supervisor to assist you with the application process, your application belongs to you and should be completed and signed by you. There are ways for supervisors to have limited access to Registry records; see information about Director Access.
I am a Registry member, and I have training or education documentation to submit for verification. Where do I send it?
If possible, scan and email any documentation to mrtq.registry@maine.edu. Documentation can also be mailed to:
Maine Roads to Quality Professional Development Network
University of Southern Maine
PO Box 9300
Portland, ME 04104-9300
What qualifies as elective training?
Any Early Childhood related training you've taken for an employer or professional development. Please note that MRTQ Trainings are automatically added to the account associated with your training login, and do not need to be sent. If you're not sure a training is related, you can send it to our Registry team to verify.
All training must be taken within the last five years and include the date as well as contact hours to be verified by the Registry.
What qualifies as professional certifications?
These include, but are not limited to: CPR Certifications, applicable State of Maine Professional Licensure (Social Worker, Occupational Therapist, etc.), and Child Development Associate Credentials (CDAs). These certifications need to include an expiration date that has not yet passed in order to be listed on your record. Any Maine credentials earned through MRTQ (http://www.mrtq.org/mainecredentials) are automatically added your record.
What counts as education documentation?
Education documentation can be the following:
High School Diploma
High School Transcript noting date of graduation
GED Certificate
College Degree
College Transcript
Child Development Associate Credentials (CDAs)
MRTQ Registry does not require you to submit an official sealed copy of your College Transcript. However, your transcript must include the name of the institution, your name, grades, number of credits, and your degree conferral date if you have graduated. Please note that it is a requirement that all education documentation be submitted to us in English or accompanied by an official English translation.
Please note that MRTQ Registry is only able to verify college transcripts and degrees from accredited Higher Education Institutions.
I forgot my password, what now?
You can reset your password using the following link: https://mrtq-registry.org/Account/Forgot You will receive an email with a link to reset your password; this link will expire after 12 hours. Please check your email's Spam folder if you're having trouble finding the email. Please keep in mind that your password must meet the following criteria:
At least 8 Characters
One uppercase letter
One lowercase letter
One number
One special character (!@#$%&)
If you require further assistance, please reach out to our Registry team at mrtq.registry@maine.edu.
What is the difference between Maine Roads to Quality (MRTQ) and Rising Stars for ME?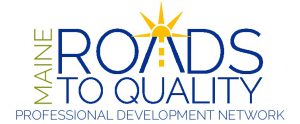 The Maine Roads to Quality Registry is a system for INDIVIDUALS.
The Maine Roads to Quality Registry uses education, training, and experience to assign INDIVIDUALS to a Level on their chosen Career Lattice.
Registry membership should be updated regularly, but never expires.
There is no fee to join the Registry (as of 3/18/16)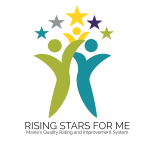 Rising Stars for ME is a system for the PROGRAM.
Rising Stars for ME uses program data on specific Standards to give PROGRAMS a rating from 1 to 5 Stars.
Enrollment with Rising Stars for ME must be renewed every two years.
There is no fee to join Rising Stars for ME.
Need more information about the Registry?